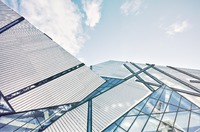 SHOP ETIQUETTE
• Always keep your dog on a lead.
• Keep away from customers who don't want to be approached by a dog.
• Always ask another customer with a dog if it's OK to approach them.
• Don't allow your dog to mark their territory.
• Prevent your dog from barking.
• Ensure your dog is clean before entering the premises.
• Don't leave your dog unattended.
• Be aware of wagging tails, especially near fragile items!
GENERAL ADVICE

• Dog mess is unpleasant and can cause infections, so always clean up after your dog and get rid of the mess responsibly. Always bag and bin your dog's poo wherever you are. You can use any public waste bin or your bin at home. Never leave bags of dog poo lying around, even if you intend to pick them up later.
• Make sure your dog is wormed regularly to protect it, other animals and people and vaccinations are up to date. Ask your vet for more information.
• Regularly check your dog for fleas

• Under the Road Traffic Act 1988 it is a criminal offence for a dog to be on a designated road (i.e. a public road) without being held on a lead.
• The Control of Dogs Order 1992 requires every dog (subject to a few exceptions) while on a public highway or in a public place to wear a collar with the name and address of the owner inscribed on it or a plate or badge attached to it.
• From 6 April 2016, all dogs in England, Wales and Scotland are now legally required to be micro-chipped and their details registered on an authorised database.
• Prevent your dog approaching horse riders, cyclists, or other people and their dogs uninvited.
• When walking in the countryside, stay on designated footpaths. Ensure your dog is under effective control, which means you have a short lead with you and use it when needed. You do not let your dog off the lead unless you keep it in sight and close enough to come back to you on command and there are no animals in the field. Take particular care that your dog doesn't scare sheep and lambs, or wander where it might disturb birds that nest on the ground and other wildlife - eggs and young will soon die without protection from their parents.